ecload
A tool to download complete books from e-codices.ch, the Virtual Manuscript Library of Switzerland.
It is free software licensed as MPL 2.0.
From e-codices:
The goal of e-codices is to provide free access to all medieval and a selection of modern manuscripts of Switzerland by means of a virtual library.
However, you can only download singular pages, that's what this thingy is solving.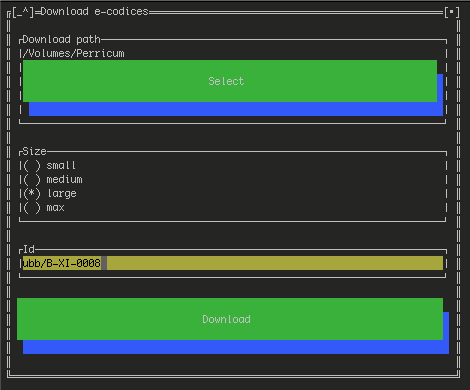 Download the latest release here.